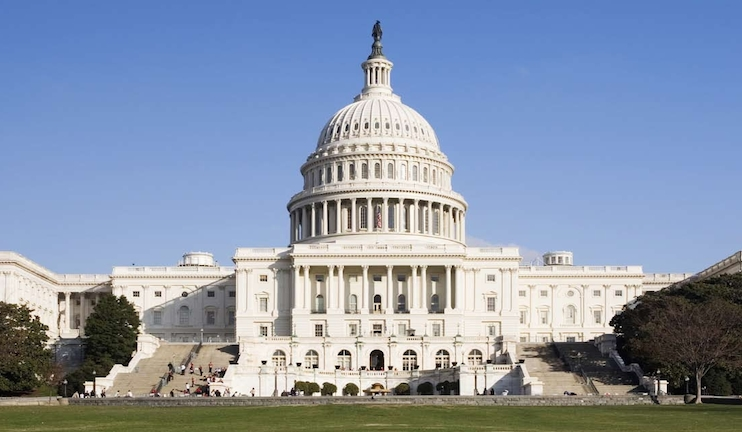 It is a bad idea to lie on a security clearance form.
Isaac Lanier Avant learned that lesson the hard way last month when he was fired for making false statements on his security clearance forms in 2008 and 2013.
Prior to his firing, Avant had worked with U.S. Rep. Bennie Thompson (D-Miss.) for more than 15 years and had served as Thompson's chief of staff and the Democratic staff director for the House Homeland Security Committee.
The Justice Department discovered that Avant lied about failing to pay taxes. Avant's position with the Homeland Security Committee required him to have a top-secret clearance. Twice on his SF-86, he responded "no" to the question, "In the past seven (7) years have you failed to file or pay federal, state, or other taxes when required by law or ordinance?"
The charge came about a year after Avant pleaded guilty to "willfully failing" to file income tax returns for five years, according to the Clarion-Ledger. Federal officials said Avant failed to file timely tax returns after earning more than $165,000 annually between 2008 and 2013.
The U.S. Department of Justice stated in an October press release that from 2008 through 2012, "Avant earned wages of approximately $170,000 and failed to file an individual income tax return with the Internal Revenue Service during those years."
Avant didn't have federal income withheld during those years because a form he filed with his employer in May 2005 "falsely claimed he was exempt from federal income taxes," the press release stated.  It wasn't until January 2013 that he began paying incomes taxes, and that was because the IRS mandated that his employer begin withholding.
Avant cut a deal with prosecutors and pleaded guilty to a misdemeanor in November 2016 after admitting that he neglected to file taxes in 2009. In exchange for the plea, prosecutors dropped charges that he failed to file in 2010 and 2013, The Washington Post reported.
He was sentenced to four months in prison, the Justice Department reported. Initially, Thompson allowed Avant to keep his job, saying he believed in giving second chances. After serving 30 days behind bars, Avant walked the halls of Congress during the week and served time in jail on the weekends to complete his sentence.
He also was sentenced to serve one year on probation and pay $149,962 in restitution to the Internal Revenue Service, the Washington Examiner reported.
But after it was discovered that he lied on the SF-86, Thompson fired Avant. If convicted of filing a false security clearance form, Avant faces a "statutory maximum prison term of five years, as well as a term of supervised release and monetary penalties," according to the DOJ press release.
Although we haven't heard which of the Adjudicative Guidelines for Determining Eligibility for Access to Classified Information Avant is charged with violating, it's likely to be Guideline E: Personal Conduct or Guideline F: Financial Considerations, said security clearance lawyer Catie Young.
Guideline E addresses a clearance applicant's or holder's conduct that involves "questionable judgment, lack of candor, dishonesty, or unwillingness to comply with rules and regulations," according to the U.S. Department of State. This can raise questions about a person's reliability, trustworthiness, and ability to protect classified information. Of particular interest are failures to provide truthful and candid answers during the security clearance process or any other failure to cooperate with the security clearance process.
Guideline F addresses a person's failure or inability to live within their means, satisfy debts and meet financial obligations, which may be a sign of poor self-control, lack of judgment, or unwillingness to adhere to rules and regulations. Any of these shortcomings can cause concern that the security clearance holder perhaps is unreliable, untrustworthy, or incapable of protecting classified information.
"This incident is a reminder of the importance of being truthful on the SF-86," Young said.
In situations where a security clearance applicant or current clearance holder is unsure how to answer questions on the SF-86, it is wise to consult an attorney who specializes in this legal area. The guidance you receive potentially can keep you out of legal trouble.