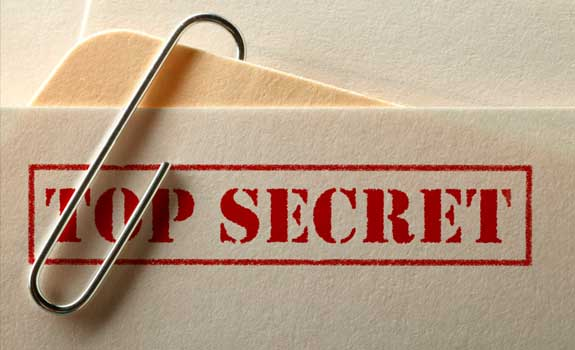 The security clearance backlog is a topic that continues to circulate as a new government report released in March revealed that the backlog continues to increase.
The FY 2016 Annual Report on Security Clearance Determinations also revealed that the number of security clearance holders is on the decline. The number of security clearance holders dropped by about 4 percent between 2015 and 2016.
The National Background Investigations Bureau estimates the current backlog to be 710,000. The time it takes to receive a security clearance has increased in part because there aren't enough qualified investigators to perform the background checks, according to a Federation of American Scientists article.
There were about 6,000 investigators in fiscal year 2016, according to a President's Management Agenda report. That increased to almost 7,000 in the fiscal year 2017.
So far in 2018, it takes a first-time Top Secret security clearance applicant more than a year– an average of 380 days – to receive clearance, according to the President's Management Agenda report. It takes an average of 176 days to complete an investigation for a first-time Secret clearance holder, and an average of 302 days to conduct a periodic reinvestigation.
Efforts to decrease the backlog continue to be made. The government seeks to "identify the most cost-effective and efficient methods to vet the Federal workforce," according to the report.
Key highlights listed in the President's Management Agenda's "Security Clearance, Suitability/Fitness and Credentialing Reform" report include 17 initiatives that have been approved to reduce and mitigate the background investigation backlog.
"Examples include guidance for temporary (interim) authorizations and pre-appointment waiver determinations, expanding the use of video teleconference technology and telephonic reference interviews," and clarifying some of the Federal Investigative Standards requirements to increase efficiency.
Progress continues to be made in continuous evaluation programs, the report states. More than one million clearance holders were part of the continuous evaluation program as of September 2017.
Another area of improvement is in communication between the National Background Investigations Bureau, and state, local and tribal law enforcement agencies to increase background investigators' access to criminal history information housed within those agencies.
The Law Enforcement Liaison Office has "centralized the receipt of criminal histories from 27 state repositories via the National Law Enforcement Telecommunications System or direct database linkage and has brought 60 total law enforcement agencies into compliance through education."
Once your security clearance application is complete and submitted, there isn't anything you can do to speed up the approval process. However, there are steps you can take when completing your application to decrease your chances of having your approval delayed.
"Little bits of information that applicants leave out of their applications are among the most common reasons for denial," says Catie Young, a security clearance attorney.
The Defense Security Service once released a list of the most common reasons clearances are rejected.
They included missing employment information, failing to list a spouse's social security number or the social security numbers of adult cohabitants, missing relatives information, missing Selective Service registration information, incomplete information regarding debts or bankruptcy, missing education reference information, missing employment reference information, incomplete explanations of employment record, missing personal reference information and missing explanation of drug use.
Many of these can be avoided by consulting an attorney who is experienced in the security clearance process and can guide you through providing all of the necessary information the first time around.
"An experienced attorney can help you prevent these common errors so that once you've submitted your application, you can feel confident that you've done everything within your power to ensure the investigation process goes smoothly," Young says.
If you are applying for security clearance and would like assistance with the process, please contact our office to schedule an appointment.