A government security clearance is granted to government employees and contractors who are privy to confidential information. No one has automatic access to secret information, even if you were recently hired onto a government position that requires access.
To be granted a government security clearance, which can only be supplied by your employer, you must apply for the clearance using a very sophisticated process.
Reliability Status
There are three levels of personnel screening that you can apply for. If you are hired for a position in law enforcement, security, and intelligence, you can expect enhanced screening protocols to take effect. These are deep background checks that ensure you aren't a threat to national security.
If your government security clearance is for a position not related to law enforcement, security, or intelligence, you can expect standard screening protocols.
To be eligible for a security clearance, your entire history will be scanned thoroughly, whether you have advanced screening or standard. Therefore, when asked about your past and present goings-on, be completely honest when filling out forms and being interviewed.
Here is what the typical background check entails.
You can expect a criminal check in all jurisdictions where you have reported to have lived. A credit check will be performed to ensure you don't have any outstanding debts or recurring late payments. Your education history will be cross-referenced with the credentials you list on the investigative documents, and your employment history will receive the same scrutiny.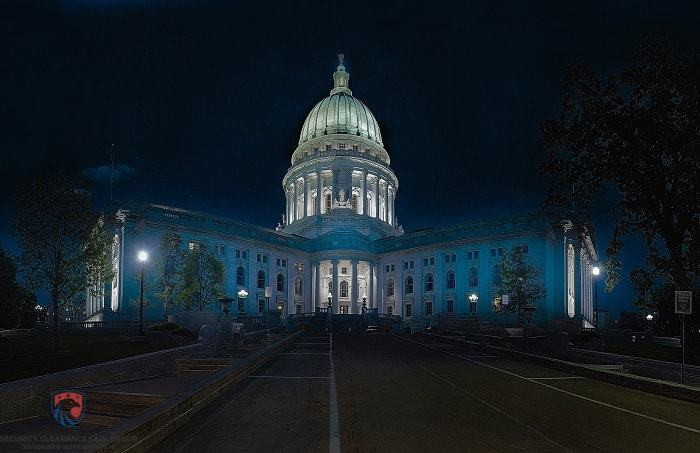 Investigators whose job it is to approve or deny your government security clearance will also interview several references on your behalf. In some cases, those references will be asked for others who know you, and those individuals will be interviewed, most often face-to-face.
For enhanced security checks, you can expect the above interviews and assessments to go much deeper into your past and with much more scrutiny. Open-source checks and security questionnaires and interviews will also be used to ensure granting you government security clearance is wise with regards to national security.
All of this will only give you access to sensitive documents at or below the level of security clearance you are applying for. There are three levels of access: Confidential, Secret, or Top Secret.
The Process for Obtaining Government Security Clearance
Everyone who is hired for a federal job undergoes a basic background investigation. However, for security clearance, the above background checks will need to be performed. First, you need to give your account of your background and present history before the complete background check is performed.
You apply for security clearance and give your side of your history by filling out the Standard Form 86 or SF-86 Questionnaire for National Security Positions.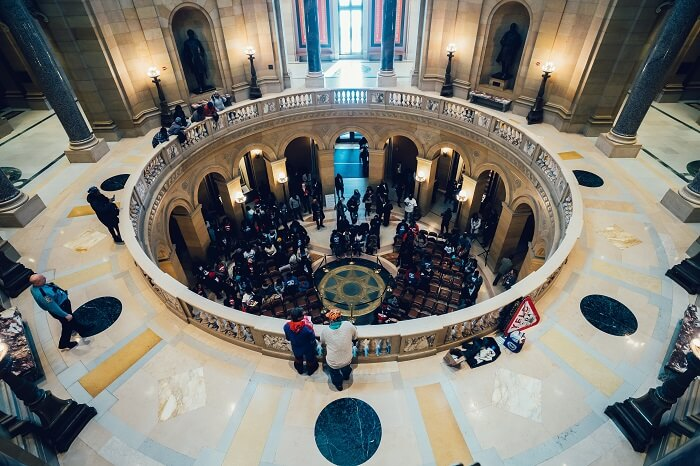 This questionnaire will ask you to divulge all aspects of your past. From drug use and bad debt to bankruptcies and theft, you are encouraged to tell the truth and be honest about all past and present occurrences.
The human resources department at your federal agency will mail the completed SF-86 to the State Department's Office of Personnel Security and Suitability. There, the packet will be reviewed for completeness.
Only then will the complete investigation begin. Your fingerprints will be scanned, and a case manager will be assigned to your case. This person will direct the background investigation while covering key events and contacts connected to your past and present histories.
Investigator Interviews
During the investigation, you can expect to be contacted for an in-person interview. This interview typically occurs within three weeks after the SF-86 has been received and reviewed.
The investigator's job is to dig into your story and cross-reference your accounts with the results of the background check. You will be asked about the places you used to live, people you used to know, and activities you may have engaged in.
When the investigator has finished his or her report, security clearance adjudicators will weigh the results against a series of factors set by the Department of Defense (DoD) to determine if you are, or are not a security risk.
You will then be informed if your government security clearance has been granted or denied.
Have You Been Denied Government Security Clearance?
Just because the investigation came back with a few red flags and you were denied a security clearance, that doesn't mean the process is finished. You have a right to appeal your decision. Investigators are required to let you know which areas of your present and past histories failed to meet federal guidelines for security clearance designation. How you reply to those Statement of Reasons (SOR) is critical to the success of the appeals process.
You are also entitled to representation during the government security clearance appeals process.
To get the help you need when applying for a government security clearance or appealing a denial or revocation of your clearance, contact the experienced government security clearance attorneys at Security Clearance Law Group to schedule a consultation.